Gentlemen, you are not fully dressed if you don't have a good pair of shoes. Shoes speak. That's why they tell a lot about who you are. Every man's wardrobe should have a pair of trainers (sneakers), a loafer, one brown dress shoe and one black dress shoe. Those are the essentials. Everything else is surplus.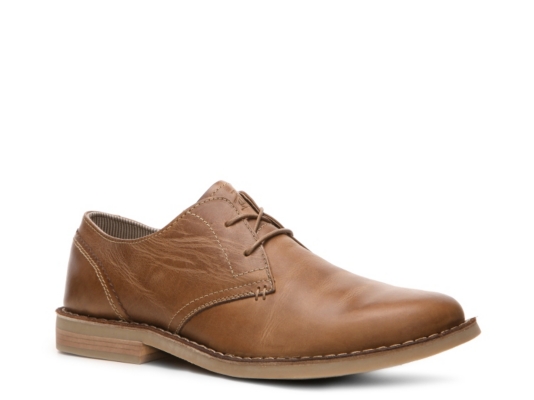 Form and Function

For the typical working bloke who goes into the office from 9-5, you'll need something comfortable because you'll be in them all day. Go with leather. These stretch over time and fit the contours of your feet. You can opt for a slip on loafer or something with lace but be guided by the office policy (written and unwritten). If you're in an office all day, the most important criteria to consider is how the shoe fits. It's really agony to be in a tight shoe all day. Since you will be wearing this everyday I suggest a smaller heel height. Why? We've all seen that diagonal lean on a shoe that's really worn. This is bad for your ankles.
Now if you work outdoors or in a factory you will need a hard boot. These may be reinforced with a steel toe depending on the nature of your work. I find that it's easier on your feet when you wear thick socks. What's important is comfort, durability and the protection of your feet. Hard boots are typically heavier than your regular pair of shoes so they do take some getting used to. Don't be cute, this is where function out weighs fashion.
For formal events, you need a good pair of oxfords or derby shoes. The bare minimum is a black and a brown. Monk straps are also quite fashionable and trendy. You can opt for a single or a double strapped pair.
The OXFORD
A very good idea I got introduced to was getting a heel tip. This is like a second heel that is tacked onto the original heel of the shoe. How does it work? This heel tip wears down first leaving the original heel in tact.
The DERBY shoe
Remember that little packet of silica gel that came with the shoes? It's a good way to keep out moisture. Don't discard them because they can come in really handy when you've worn your shoe on a long, hot day.

On the matter of sneakers…
This is one area that could take a blog for itself. The brands, materials and designs are numerous. Whatever is your taste, there is one for you. It's good to always go for comfort. So, know what your sneaker size is. Don't assume it's the same as for the dress shoe. Know your shoe size in UK vs US measurements.
White sneakers always look great with any trousers but they come with a serious challenge – maintaining the white. Still yet, it's good to have even one pair tucked away for the Sunday evening stroll with that special person. The trendy sneakers now come in multiple colors. It doesn't hurt to be contemporary relevant. Trending now are Nike's Air Max.
There's a great shoe company, ALDO ,who offer really cool casual loafers. They follow the minimalist approach. Simple but unique designs that sets you apart from the regular bloke.
The RISTO
The BRANSTAD
The SALHTUN
There's another less known American company that I like, CREATIVE RECREATION. A few years ago I remember being introduced to the brand by shoe salesman Downtown, Kingston, Jamaica. From then on , I've been following the brand. Today I'm a part of the Street Team. You should know their summer collection is being launched TODAY.
Adidas, Stan Smith
One white sneaker that's worth having – Stan Smith
The CONVERSE  


A pair of CONVERSE can go with anything.
The Reebok Classic
They come in a wide variety of colors and designs. Famous with the Brits. 


Now for one last bit of advice:
  "Go shoe shopping in the afternoon." 
It's not a joke, this is biological. The heart only pumps blood TO organs and limbs, it doesn't pull blood from them. This causes your feet to become swollen as the day progresses. So, by mid-afternoon your feet are a tad bit larger. If it fits you in the evening then you should be fine all day.