Setting out for a weekend at your grannies' will require that you take along a few pieces of clothing, two magazines, your iPad, laptop and all the chargers. Of course there is your wash bag and whatever else you deem necessary for a weekend trip. That little messenger bag is certainly not going to be able to carry all of those items. You need a backpack or a weekend bag.
Just where did this bag thing all start?
Men have been carrying sacs for hundreds of years really, but bags have somewhat undergone an evolution. Back in the 1930's kids would take books to school wrapped in a single leather strap that would be swung across their shoulders. Apart from that, you could just take them by hand.
Eventually they got into carrying small handbags and a lunch box. Who can ever forget those metal lunch boxes? Bursting with anticipation and excitement that is almost palpable, that box would be opened at half past ten in the mornings at break time. There you could see freshly made egg sandwich, box juice, fruits and your favourite pack of biscuits.
Who remembers this?
Now back to reality.
Backpacks are much more than a sac for carrying books. They have evolved to a level where they're no longer just a student accessory. Companies such as Jansport, Eastpak, Kipling have revolutionized the backpack industry and have become major players in the  market. There are numerous other really solid companies with great products that have since entered the bag arena. Today, we're discussing different types of backpacks and where to get the best ones.  I'll show particular materials used to make backpacks and look at the pricing as well.
Lodis Corduroy Bag: $95.99
This corduroy bag is a Korean styled backpack I found on Changbang. The company actually offers a wide diversity of bags for both men and women, all made in Korea.
ASOS Black Faux Leather Backpack: £30.00

Herschel Supply, Gold Nylon Little America: $169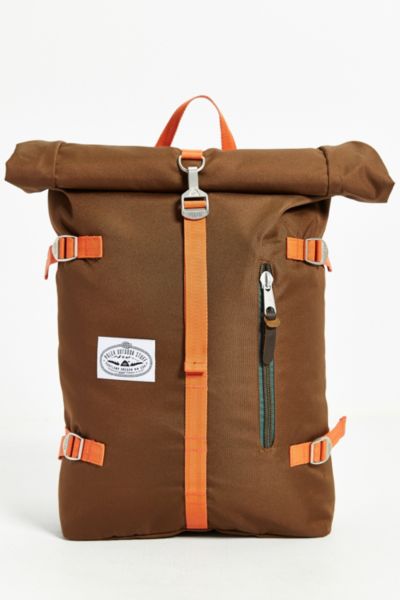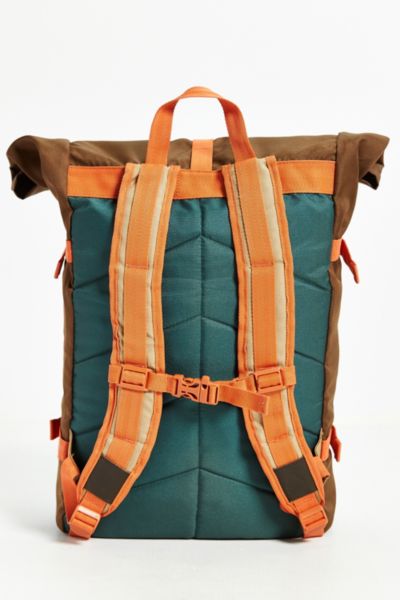 Urban Outfitters, Poler Rolltop Backpack: $65

Maybe you're looking something high-end.


Something for my grandson
In times like these it is wise to think of your posterity. Furthermore, this leather bag will wear you out.
For those who love the outdoors and find pleasure in going hiking or camping, this next piece is definitely for you. It literally carries everything. I've never seen so many compartments in one bag. Someone's entire life could hold in here.
The all you can carry backpack
————————————————————————
The Duffel Bag (Weekender)
When all of that fails, you get a weekender. This is the same thing as a Duffel Bag (it's not Duffle). The name actually comes from a town in Belgium called Duffel. As the story goes, leftover scraps from fabric used to repair a ships' sails were used to make bags. They were found to be quite durable and weather resistant. The Duffel bag rose to popularity when they were issued to soldiers during WW II. Today, far from any battle field, these bags are as much a part of the male wardrobe as is the briefcase. Now used as a weekend bag or a gym bag, this isn't only about function, it's a fashion statement.
The Original
If you're a ball player…
Don't talk. Just do it.
Maybe that was a bit too loud…
Adidas, Porsche Design Easy Team Bag: £ 185.00
************
These are all about the classic touch…
When you have the type of stuff to put in a $4000 bag
As seen on
MR PORTER
BOTTEGA VENETA INTRECCIATO LEATHER HOLDALL: $4,140
BERLUTI 48-HOUR VENEZIA LEATHER HOLDALL BAG; $4,350
———————————————————————————–
So, I have now alleviated one of your headaches. Ensure you plan properly for your weekend travels. Do all you need to before you leave town. Having trouble remembering everything? Make a list on Evernote. It's that simple. On another note, for safety reasons, inform at least one person of your whereabouts.
How to pack? Let the experts over at MR PORTER show you.
Bon voyage mes amies.
Do you and remember, style is personal.
*All picture taken from Pinterest unless otherwise stated.